Welcome to Green Day Community
Register now to gain access to all of our features. Once registered and logged in, you will be able to create topics, post replies to existing threads, give reputation to your fellow members, get your own private messenger, post status updates, manage your profile and so much more. This message will be removed once you have signed in.
Login to Account
Create an Account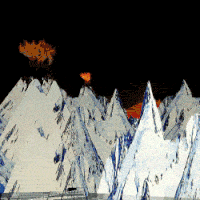 Racist, homophobic person says something racist and homophobic.
Started by
Idlewild.
,
Jun 03 2014 08:47 PM
News
This topic is locked
#1
Posted 03 June 2014 - 08:47 PM
Severe rustling of jimmies on several major social media websites has been reported.
Never forget.
Dark Lord Plagueis, Todd, Bunz and 1 other like this
---
#2
Posted 03 June 2014 - 08:49 PM

POPULAR
0/10, shit effort, try again never
Ryan, captainperoxide, Maria Gloria and 6 others like this
---
#3
Posted 03 June 2014 - 09:25 PM

POPULAR
Honestly, this topic is about as interesting as the other 3 or 4 recently posted about someone in the world doing something dumb.

Ryan, Penguin Puffball, Todd and 2 others like this
---
---
Also tagged with one or more of these keywords: News
0 user(s) are reading this topic
0 members, 0 guests, 0 anonymous users