I'm like school-girl excited about finally selling this amazing poster designed for us by Mallory Maloney. The words that make up the poster are all lyrics and song titles based on the trilogy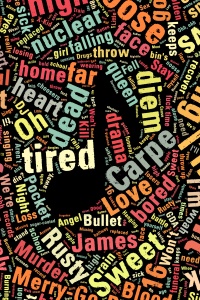 We're taking pre-orders now, and will begin shipping them on February 25th. If you pre-order you'll get a 25% discount. Full price is $11.99, with discount it's $8.99.
 
The poster is 24" x  36".
 
We will ship outside the US, unfortuantely shipping a poster tube isn't cheap. It'll be $6 for US orders and $15 for international. 
 
PRE-ORDER!