It's Isabel's birthday! She's another year older today and hopefully having a nice day
I'm rubbish at wonderfully creative birthday threads Isabel! But this is the usual GDC formula:
Here are some bands you like (it turns out if google "coffee project band" a picture of you comes up!)
hell these guys even brought Robin Williams along
These drunken fools insisted on crashing the party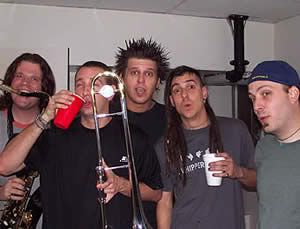 but then the sheriff arrived with his deputies to sort everyone out! lol jk they were strippers
And then Frank Turner wrote a song about you but you weren't really fussed
Anyway, I've probably left out a few bands you love but you get the idea.
Have a happy birthday!