IT'S
Florence
's birthday!!!!!!!!!!!!!
Okay, I searched if anyone had created a thread for Flo's 20th Birthday and I couldn't find one yet , so I decided to make a small and cute Birthday thread for our BEAUTIFUL FLO!
So, these three amazing guys were on the road
and they stopped by to wish you an Awesome as F**k Birthday.
They entered your house with a bang
and they brought a very big birthday cake for you
We all had amazing time at the party.
T
Mike made some really cool moves
and at the end of the day... this guy didn't feel like leaving
so, he decided to meet you everyday
and he gifted you this amazing guitar!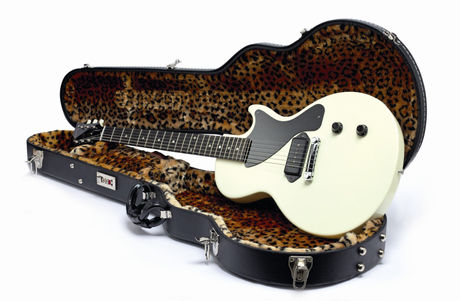 and here's a gift from me
Well, this small thread is not enough to show how awesome you are Flo
I tried my best but it's just not enough. Anyway, I hope you liked my thread
HOPE YOU HAVE THE BEST FUCKING GREEN BIRTHDAY EVER!
p.s if this thread gets locked, I don't mind. I just wanted to wish you a very happy birthday in a green day way.