Welcome to Green Day Community
Register now to gain access to all of our features. Once registered and logged in, you will be able to contribute to this site by submitting your own content or replying to existing content. You'll be able to customize your profile, receive reputation points as a reward for submitting content, while also communicating with other members via your own private inbox, plus much more! This message will be removed once you have signed in.
Staff Directory
Administrators
Andres
Professional Cocksmith
Lone
Blue Terror
Moderators
AlissaGoesRAWR
Looking for a Cause
BeachBum
Shutter Bug
Hermione
Soggy Dream
inthehallwaynow
Cap'n Crunch
Khaleesi.
alpha bitch
Lindsay
Wank Pheasant

lizziebix
I used to make great reservations!

Matt.
Life's Waiting to Begin

Sarcasm
Powertripper extraordinaire
Second favourite son
Dominated Love Slave
Media Mods

Chat Moderators

Sleeper Agent.
Futuristic Fruit
GDA Staff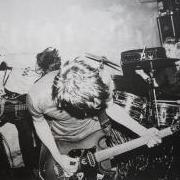 Ham Pascale
Dominated Love Slave

J'net
Dominated Love Slave

Jack
Supermodel Robot