Thank you for voting for me as Best Writer!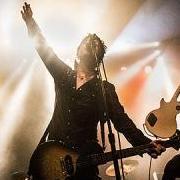 Entry posted by solongfromthestars ·
1,218 views
I just want to say a massive thank you to everyone who voted for me as Best Writer. I'm honestly really honoured, I never thought that I'd win. It's so easy to feel insignificant and invisible as a writer, especially when you don't feel like anyone's interested and you're turned away by agents. This is what I want to do with my life and the one thing I have confidence in, so it's awesome that you guys appreciate it.
I know it's just a banner on a forum, but it really means something to me. You never know with GDC anyway, I'm sure the banner has magic qualities or something dirty behind it. Or that I just have some awesome people reading my work. I mean that.
I've got a few songs to post and hopefully the next part of Andy & Angel will be done soon. I've nearly got a second chapter of Fame Stained Love too, but I'm a bit stuck with it so I'm not sure when that'll happen. There's a few other novels I could start posting, but I don't know how you guys feel about reading loads all at once.
Thank you!!!
3