Welcome lizziebix and Sarcasm to the mod team!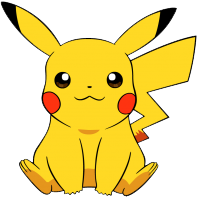 Entry posted by Pikachu ·
1,367 views
It's almost like we listen to you guys or something. See, last year in the GDC Awards, you all voted Hermione as the potential future mod, and this year, she's not eligible for that category, because she's, you know, a mod.
This year, you guys said that lizziebix was the best choice for a future mod, and Sarcasm was the runner-up. Like last year, you'll have to pick a new potential mod in the 2013 GDC Awards, because we're happy to announce that lizziebix and Sarcasm have joined the team!
If you haven't met lizziebix and Sarcasm yet, where have you been? No, seriously, we're glad to have the two of them on the Lizziebix Community team!
---