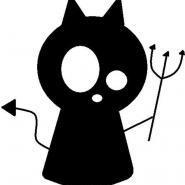 Entry posted by Elena ·
789 views
a not so well written recap, but I wanted to publish it anyways:
Before the festival I met my friend (she's btw the drummer of my band, becomes important later in my story ;D), then we went to the stadium (and her dad also went to the festival but he stayed in the back), the stadium opened at 11am, we came there half an hour later, then thought we'd go closer to the stage at 5pm, but we'd go around a bit and check out the venue, so we went into the first barrier and once we've been there we decided to change our plans and just go to the toilet and then stay somewhere in the middle of that first part (on the way a woman of the Südkurier, a local newspaper, asked us whether she could make a photo of us and well, made her photo

), then the first band Itchy Poopzkid came and the people started to mosh right were we stood, so we somehow made it into 3rd row through that pushing. That singer looked at me and started to laugh, I really don't know why...before when we came all the people starred at us as if we're aliens

...Anyways, we were 3rd row and Itchy Poopzkid was amazing, but after that came Jupiter Jones and they weren't that good on that day, then I had to go to the toilet in the next break and just went away to the toilet and when I came back Angels and Airwaves already started playing and the people were all already back, so I somehow had to make my way through the masses, gladly I could make that, then my friend and me were 4th row, but through all that pushing we could make it into third row again and later even into 2nd row...Angels and Airwaves were great, Kraftklub was amazing, Flogging Molly was also amazing, but well, in the middle of their set, Billie Joe showed up at the site of the venue and most people started to look at Billie instead of to the poor singer of the band on stage and started to scream

luckily (for the band on stage) Billie went away shortly after and everyone rocked out to Flogging Molly again, after that Social Distortion came and believe me, they were great, but somehow almost no one seemed to know or like them, so Social D left a few minutes earlier

....buuut right after Social D left the girls in front of us from the first row left as well and WE WERE IN THE FIRST ROW NOW!!

..and there were just 15 minutes till Geen Day would come on stage!!...then I told my friend she should give me a pinch, cos I really didn't know whether I'm still alive or whether i'm in heaven, so she pinched me and then the lights on stage went on for a second and i looked there and said "God??"

...then a few minutes later Tre's drums were brought on stage and everyone started to scream although no one of the band was there

...A little bit later the drunk bunny came and everyone rocked out to YMCA, then iI saw the guys backstage going to the other site of the stage and then it started and oh god, it was soo awesome!!! Mike looked to us and later threw a guitar pick to me, but it didn't reach me and that security guy gave it to the girl next to me
(and later he threw a bunch of guitar picks and that security guy gave them to the girls next to us
) A bit later Billie made us wet with this water tube and when my friend and me flinched when the water reached us, Billie started to laugh...yeah very funny
jk, it WAS funny

After that the toilet paper came and I got a little piece of that

Billie also sometimes came to us and rocked out with his guitar, once behind his head and it was sooo awesome, later he took a sex doll and kissed it (but that happned on the other site), Tre looked at us for almost the whole show and when Billie wanted somone to play the drums on stage i pointed to my friend (cos she's a drummer) and Billie looked at us, wanted to point his finger on her, Mike also looked to her, but she just tried to stop me pointing to her, so Billie's finger went over the crowd again :/ ...later during King For A Day he changed places with Mike and played bass while Mike sang, so Billie stood in front of us there

...During Minority Billie played the harmonica and it was soo awesome, also when they started with that song the crowd started to scream and sang every word, just sad that most people stopped singing when the first verse came, i mean, seriously?? xD ...In the end Tre threw his drumsticks in front of the crowd and that security guy gave it to someone there (btw on the right site near to us), then they played American Idiot and 99 Revolutions as encore and then they left the stage and Billie came back to play Good Riddance on his acoustic signature, god that was soo awesome!! Then Billie left the stage and everyone still screamed: "Green Day, Green Day!!" (just like they did before the encore) and then Billie ran on stage just with his underpants on and went to the middle and showed his ass to the crowd!! what a great encore!!...just sad that we couldn't see his ass cos the camera man stood in front of that
...but he showed his ass also before somewhen where we first also couldn't see it but cos he walked around with his pants down for a bit we saw it really well later

and when we went away, an interviewer asked us some questions cos we were first row

..Though I really hope no one of you heard what I said, cos it was quite embarrassing, cos I was still speachless and didn't know what to say

I chose not to make any photos and enjoy the show instead, my friend made photos and maybe even videos, though, so maybe she'll give some to me and I can upload some photos or videos as well

I was sorry when I heard that Billie was ill and couldn't play in Italy, I'm sorry for all you guys who bought tickets just to see Green Day live and I'm happy that Billie is fine again!! My friend got ill a day after Rock am See as well and had also strong stomach pains and she said she knows how Billie must have felt and it's really not funny, it was like someone was punching in her belly :/ She's fine now, though

...I'm glad they're both fine now and also that Green Day's tour can go on

6