Lyrics - Phantasmagoria Euphoria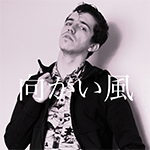 Entry posted by GenesisJames ·
307 views
More lyrics. Enjoy. Inspired by Covenant's "Helicopter". Second to last song from Synthesis.
Phantasmagoria Euphoria
To dream or not to dream
When dreams are just as real
as life as we know it
Though we don't know
the reflections they conceal
The laws of ecstasy
were made to be broken
When I try to take advantage
and the cloaked feelings
are better left unspoken
Chorus:
Until the souls are melted down
I want to hold onto this feeling I've found
But this wreckage is magnetic
I can't pull myself away
And the worst thought that I've had
is thinking that you'd stay
I thought I felt the hand of god
but that's neither here nor there
Who cares? Where'd you go?
It's an enigma with severed stigma
and chaos' light is only fair
I thought I had it planned
but no plan maps nature forming
in AI or the overgrown
Death is form euphoria
and mine serves as a warning
(Chorus)
x10:
I thought I'd never leave
To hate is to consume
and I began the feast
And I wonder why
I let it get to me
until I suffocated the beast
x5:
I thought that you would stay
But this wreckage is magnetic
and god, I'd like to stay