top 5 most obvious Green Day facts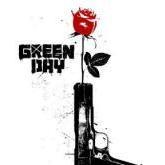 Entry posted by greendayberlin ·
215 views
1. Every member of Green Day has to take a vodka shot before every gig
2. Jason White has been touring and playing with Green Day since 1990, but only became an official member in 2012
3. Billie was kicked off of a flight for wearing saggy pants
4. Tre used to attend clown college but they say he only has only one testicle because of a tricycle accident while performing at high school
5. In 2001 GD snuck back into Gilman stage and played a secret show
Extra Fact:
6. Anna from the movie "Freaky Friday" has a Green Day poster in her room
Maybe you know these facts already thats why i titled this the  most obvious Green Day facts. If you don't know some of these facts then good for you, you know them now!
DISCLAIMER:
I'm not saying any of these so called facts are confirmed by anyone!                                                                                                                                                                                                                                                                                               
Yes, I am aware that a lot of others on GDC have posted Green Day facts, this is just for fun! I am new to this website and don't know much yet, so please no hate!
I only got this information from my friends and from sources that i have been reading.
Nothing is to be taken seriously in this post, this just some most likely non confirmed fun facts that most of us Green Day fans know already!
If you don't believe me, you don't have to, judge for yourself!