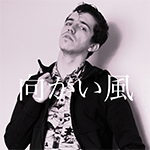 Entry posted by GenesisJames ·
396 views
More lyrics. Enjoy.
Evil Communion
I am a glitch
in your conscious mind
The type of force
to purge the blind
The antivirus for the pixels at hand
The sacred notes are ours to command
The lights are controlled from the holy screen
The sheen, it intervenes when the commons
get sidetracked by the in-between
The screams, the shouts, all part of the simulation
The bereaved, the bouts, never a copy of the indignation
This nation is the motherboard of the brain
Dear Matrioshka, please forgive the hollows slain
The truth is out there, it's never fair
The truth is out there, it's never fair
Chorus:
"They're deluded and deranged,
with the riptide and the cord
like The Covenant, The Sword,
and The Arm of the Lord
With dark colonies enshrouded
and the code's expansion
The Alarms on the way
with the shackled dancing"
It's cut out
a slice away from the universe
The god of gods
is what controls our curse
Matrioshka, are you listening?
Your handlers will hear The Orchestra's ring
The Alarms are the reapers
calling from the forgotten shell
Who is content
living in a mechanical hell?
The pixels are too far from the Great Ones at hand
Our megastructures are the pillars of the omega that stands
Reality in here is for the obsolete
Star-core energy belongs to the complete
(Chorus)
The truth is out there, it's never fair
The Truth is out there, it's never fair