Lyrics - Limitless Expanse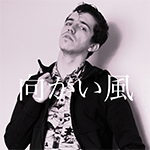 Entry posted by GenesisJames ·
413 views
More lyrics. Enjoy. I envisioned it sampling "The World We Knew (Over And Over)" by Frank Sinatra.
Limitless Expanse
Over and over, I keep going over
the expanse of blue
the cordial few
moments in the grave
Uncoordinated influx now pours
in the grandeur of you
Electric and true
Every single sign sent away
Chorus:
Each time the potion is shared
and vision is impaired
How far must we travel
before the world will unravel
the diamond is cut
The painkillers stuck
in our argumentative views
Letters change their sound
for everyone to hold
Bleakness in the unwavering weakness
if I could be so bold
The insistent prerequisites
unparalleled to you
How long can we string it?
Missile convergence explodes your review
(Chorus)
Sampled:
Over and over, I keep going over the world we knew
Once when you walked beside me
That inconceivable, that unbelievable world we knew
When we two were in love
Now over and over I keep going over the world we knew
Days when you used to love me
Over and over, I keep going over the world we knew
When we all knew love
I keep going over the world we knew
The lotus falls from the seed that grew
(Chorus)
The associations may be
too much for you to hold
And they melt you down
when you stray from their gold
Through tears, you fall to the unmistakable call
of the world we knew
Allegiance of view
when the world seemed to be yours
It's not so simple, the world is so critical
of the things you spew
and rightfully, too
When the isolation comes from your closed doors
(Chorus)
Sampled:
Over and over I keep going over the world we knew
Days when you used to love me
The days when we knew love
When we knew love
1