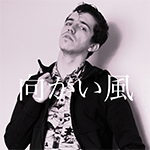 Entry posted by GenesisJames ·
555 views
New lyrics. Enjoy.
Atom Bomb Tears
Curtain call, roll call, enter
the seasons morphing through
the fall of Morpheus in distress
Undress the motors through inherent
void quarters with no value and the
nickel baptized in reclusive magnitude
Chorus:
Atom
Atom
Atom bomb tears
Atom
Atom
Reinforced fears
Atom-induced darkness
The fog now clears
One rogue, one laser beam
dances through globes of ultralight steam
One skull clown car, one by one
emerges from afar in the glass of the gun
Bullet of two in jet-lag vew
Confusion in the blush of the lavender brush
(Chorus)
Toddler with a turnpike point collapsed
in the axe of a heated joint amassed
Cabin fever from the opulent screens
Never knew it from the dried fields of green
Alkaline fever in the crass collection of
heathens in the history of 1000 reasons
Re-re-record scratch
Half mast
Run to the next sinking iceberg last
Re-re-record scratch
Outcast
Run to the graphic expansive class
(Chorus)
Beating of a drum of life causes a
life of strife, portrait of enigmatic
emblems and the sponge on top
The world is evil but who says so?
The roots of the labor seed the fruit
of the lust in fuss of the cusp, go!
Ro-ro-robotic scene
Natural gleam
Ethereal queen
Ro-ro-robotic scene
Apocalyptic dream
Clear and serene
(Chorus x2)
The fog now clears
The fog now clears
2