Lyrics - Reach Into The Moon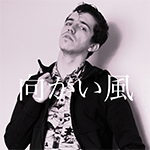 Entry posted by GenesisJames ·
544 views
New lyrics. Enjoy.
Reach Into The Moon
What if I run now?
Will I ever be okay?
Do I deserve you?
Do I deserve anyone today?
Sometimes visions are all I see
nothing is ever real
The distance seems too far
for me to ever feel
Chorus:
Reach into the moon
That is where I reside
A counter to everything we see
That is where I hide
If you see the moon
hanging from the line
Fear me, for I have
fallen from the divine
Why do you stay by me?
When I never get things done?
What is the path of
stars when the lights run?
I always say what I mean
to better my own view
Driving away the remnants
of my chosen few
(Chorus)
Living in air pockets
away from the fear
Giving into the torment
of relapsing when I'm so near
Dreaming
Scheming
Roaming among coasts unclear
Do you hear the bells now?
They've only come for me
I'm the leader of the sinners
but it's what sets me free
(Chorus)
I'm positively negative
and I remain unchanged
Realism tires out
the unholy and the strange
Seeking
Reaping
Seeping into the void
Riddles only confuse
when science is my point-of-view
There's no reason for this feeling
but it ends when I think of you
Orbiting out of skew
into what is true
(Chorus)
Into what is true