Lyrics - Earthly Contraptions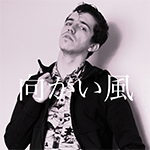 Entry posted by GenesisJames ·
582 views
New lyrics. Enjoy.
Earthly Contraptions
Once more feathers fall
as you wake again, another bore
Time and time again
moving nowhere and attempting to change score
Will someone hold you now?
Will you make it somehow?
Chorus:
We are holy
We are unholy
We are unholy in our flaws
And I'm nervous
And I'm anxious
And I'm anxious for the end
But how bad can it be?
How clearly can you see?
---------------------------------------
This time, more than before
Settle the tides
Control your life
See how your ego hides
Will your life end in a lie?
Will you die to live or live to die?
(Chorus)
I an holy
I am anxious
I am content in my flaws
I understand
It's too tempting to hide behind a screen
when we all live
in a run-down submarine
Regurgitating the past,
with songs and ideas that rule
I appreciate you but
I won't be taken for a fool
With our open world
Earthly contraptions break us down
But we need them and feed them
and rectify the stolen crown
Will you meet me there?
Will you treat me fair?
(Chorus)
I am gracious
I am ruleless
I am faintness
We are greatness
We are absorbent to all harm

We are greatness
We are stateless
We are earthly contraptions in full form
(Chorus)
1