Art Chat (plus my work featured in this month's Game Informer!)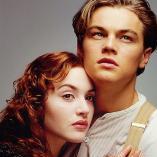 Entry posted by 21guns&novacaine ·
620 views
It's been a long time since I wrote a blog last, but this feels like a good time to do so.

So much exciting stuff has been happening in the past week aghh I have to share it with y'all. Because, y'know, you're all like a second family to me. 
Firstly, my work was chosen to be the official logo for this years County Fair in my town. It features the American Eclipse (coming August 21st) and our town is right on the line where the moon and sun will be crossing paths, for the perfect viewing experience

 Anyways, here's the logo for that. It'll be on banners, guideline books, and possibly some merch.

And next! (I'm so damn excited about this!!) I was checking out my brother's issue of Game Informer, to find my work had been posted in the fanart section. I sent them my work back in December without high expectations, but I damn near had a heart attack seeing it in there this morning

 I'm so happy it got picked, to be seen by thousands upon thousands of video game fans across the world! Keep an eye out for the newest issue!

In other related things, I think for now, I'm not going to college for Art, because I feel like I have a pretty good grasp on it, and what I really need to concentrate on is animation and coding, which I'd much rather put my money into to learn things I don't know over things I do. Also! I'm getting a printer soon to do some prints of my work! Which means some sweet, HD prints of my Green Day drawings *wink wink*

And I'm working on sorting out the mess that is the bridge between public schools and homeschoolers. The State Art Symposium is coming up in April, which is the largest art show in my state, providing a wonderful opportunity to get more exposure, hopefully to some art colleges. However... Public schools and homeschoolers hold this ancient grudge against each other, so wedging into it has been tricky.

I'm glad my art teacher has been so helpful sorting out all that nonsense, though haha.
For now, that's all that's going on in my world.

 These days, it's always art related, which I'm fine with, as I now live, breathe, and sleep art. 
3