Changes to warning system and more!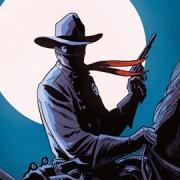 Entry posted by Lone ·
1,637 views
A couple weeks ago we asked you guys to provide feedback on the forum and the way things were going. Thanks to everyone who sent your feedback. We read them over and talked as a team about the changes we want to make going forward.
A suggestion we saw multiple times was that the tour section was a bit unwieldy. We all agreed, and decided to move past tour dates from the RevRad tour into their own subforum. That way when you visit the tour section, you're greeted by the next show that's coming up.
We've also decided to change the warning system so that "verbal warns" are now an actual warning point. This will help avoid situations where someone posts something after a warning is given and not knowing about it, and will also help make it clear when a mod is asking a user to stop doing something. These changes are outlined below.
Each warning point is active on your profile for 15 days. If you get another warning within that period, your warning point will go up by 1 and include further restrictions each time until you're banned.
1st Warning: No suspension. No restrictions on posting.
2nd Warning: 1 day suspension. Restricted to 10 posts per day.
3rd Warning: 2 day suspension. Restricted to 10 posts per day.
4th Warning: 3 day suspension. Restricted to 10 posts per day.
5th Warning: Banned.
When you're warned you'll get a notification with the reason and have to acknowledge it before you can post again. Upon returning from each suspension, there will still be a 10 posts/day limit for 15 days. While a user has a warning point they will not have access to "Clubs". Duplicate accounts created to get around a suspension will result in another warning point.
Thanks again to those of you who sent in your feedback. If you have suggestions or concerns, please reach out to us so we can help find a solution.
14