Popular Topics: September 2016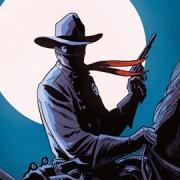 Entry posted by Lone ·
1,036 views
10 Most popular topics for September 2016
1) 2016/09/26 - Newport Music Hall, Columbus, OH, USA - 1,799 posts
2) Revolution Radio - 1,647 posts
3) The Thread That Shall Not Be Named - 1,304 posts
4) "Still Breathing" - Song  - 1,247 posts
5) Green Day European Tour - January  - 941 posts
6) Revolution Radio (song) - 934 posts
7) 2016/09/28 - Starland Ballroom, Sayreville, NJ, USA - 888 posts
8) 2016/09/29 - Tower Theatre, Upper Darby, PA, USA - 586 posts
9) Green Day US Tour - September  - 530 posts
10) Green Day started rehearsing for upcoming tour - 424 posts

Top 5 Most Active Members
Tinkle (835 posts)
Scattered Wreck (771 posts)
Billie Hoe (466 posts)
Second favourite son (460 posts)
dolce_amore93 (429 posts)

Top 5 Most Liked Posts
This post by Travis. in The Official Music Video for "Bang Bang" is here!
This post by Andres in Revolution Radio Lyric Video
This post by thatdude03 in "Still Breathing" - Song & Lyric Video
This post by foxborohottub in Green Day POSTPONES 3 Tour Days, cancels Toronto show
This post by Mary711 in The Picture Thread

Stats
Members active: 1165
New Members: 528 
Total Visitors: 35,630
Most registrations in a single day: 123 (September 6th)
Single busiest day: September 26th
New Topics: 195
Total Posts: 23,029
Total PMs sent: 315 (new), 2,614 (replies)
Blog posts made: 16
Most viewed blog entry: Revolution Radio vs Bang Bang (197 views)
Total Rep Given: 27,081
As our forecasters predicted previously, Green Day has made landfall on the shores of GDC and made itself known by taking over the top 10 most popular topics of this month. 
This month we will be holding the annual GDC Awards so look out for that thread which will contain info on how to vote.
I don't have a tip this month but I'll leave you guys with this photo (by @Maria Gloria) from this post to keep in your mind as you listen to the new album. Enjoy!
14