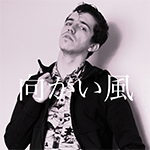 Entry posted by GenesisJames ·
538 views
New lyrics. Enjoy.
The Rebirth
In the light
guided by the stars
the true villain appears
Lay down your arms
In their plight
harnessed with desire
as they step to the throne
with the kingdom on fire
The strength
in the palm of your hand...
... will end it all.