Lyrics - Die For The Cause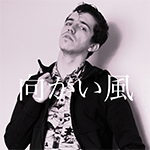 Entry posted by GenesisJames ·
650 views
New lyrics. Enjoy.
Die For The Cause
Swimming in the star-lit sea
Dreaming that you're here with me
Thinking
Mind in overdose
Sinking
I'm in comatose
One hole in the line
Object in double prime
Oh, how you soothed me
as the creaking light we see
emerges from the castle door
With weaponry in hand
Our synergy is grand
Emptiness vibrates
as comrades meet their fates
under the heel of the heroes
The egg just born
under the full moon
sought battle to forwarn
but died for the cause too soon
Vines intertwined to fluctuate
and seek out a distant sun
Heart at an uncontrollable rate
but now stopped before the battle was won.
But it's too late
Too late for you
Consciousness slipping
as the wound grew.
The fragile one
that faded away
sought for new homeland
and we all obey
We all know
the stakes in play.
The princess will rule;
check the date and say
"The day seems
to last forever."
The mist has come
to take the never.
You're too far gone
to understand the end.