Lyrics - Operation: Energy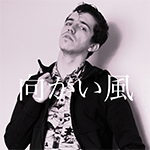 Entry posted by GenesisJames ·
505 views
New lyrics. Enjoy.
Operation: Energy
spoken:
"And whether by carelessness or stubbornness, the planet became void of resources. Without care for the environment, the usage of hazardous materials as fuel and lack of renewable energy doomed their planet forever."
Shove!
In the mindlessness
of the machine in distress
Politics have no purpose here
We're calculated, have no fear
Undeniably good for the cause
The leaders say with a pause
The facts are here but don't listen to them
Stick to your ways with a tar-colored gem
Push!
Look for freedom among the stars
Patch up any and all scars
We are the masters of the universe
Think for now, not the planet's herse
Yeah, deny what you see
and listen to me
This world is ours
and we have the powers
Drill into the sea,
sounds like freedom to me
Just invade a new cup
when the foundation's dried up
Holding on to a vision of paradise
We know it's full of shit but it would be nice
Living life with no gold responsibilities
Casting out the weak with no trace of pities
Concentrated eyes on the screen
So much value but you use it as a numbing machine
Elevation is the cost when the water rises
And the leaders who deny have the true disguises
In the silent reckoning
we all fight as one
To us, it's our last chance
but to others, it's option #1
1