Lyrics - Operation: Takeover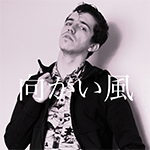 Entry posted by GenesisJames ·
478 views
New lyrics. Enjoy.
Operation: Takeover
Celebrate the incidents appeasing accidents
Trusting your damnation
and I embrace my demon
Holding off discrepancies and our urgencies
Tearing down our path
and these words will be your epitaph
And we have fallen
but we will not let it die
Operation 1: time to bleed the sky
Sudden silent spores seep deep into your pores
Grip your heart then your brain
Give into our domain
Chorus:
Through hell or through them all
There's no mercy as they fall
Cracked and damaged at best
This world we must infest
And now for the takeover
and unrelenting offense!
And I can see them flee
with desperation in their eyes
desolation in their mind
Under the glow of the painted moonlight
Our home...
(Chorus)