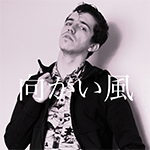 Entry posted by GenesisJames ·
493 views
New lyrics. Enjoy.
Invasion!
March into starry skies
March into faint sunrise
March into dawn
with the evening they'll be gone
March to the warrior song
Hold fast while the crew runs forth
climbing the hills at sea
Just last until the journey
solves our pitiless plea
The invasion
Erasion
Cultivate plantation
Extermination
Extermination
Destroy!
Destroy!
While we fight...
For the good of our kind...
A thought of peace remains...
In the back of every mind...
But the winds of change are cold
and the struggle to survive is too old
When the morning comes,
will the dim light ever turn to gold?
1