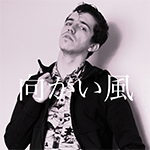 Entry posted by GenesisJames ·
596 views
New lyrics. Enjoy.
Spiral Willow
Think back when we were alone
in the starry sea
The image floods in
almost constantly
Under the spirals
of the willow tree
Now we're adrift and
I want you to know
that it all comes naturally:
the melancholy flow
And in the asteroid lines
your presence will grow
When you're around me
it's hard to see
anything not free
Pull the lever and fuel no coal;
your mind on the shoal
combs the thought of my soul
Under the spiral willow
was it just a dream?
Is this whole adventure
just not what it seems?
All made up;
another mind scheme?
All I can do
is vision me close to you
I hope you feel it, too.