Lyrics - Overthought Dreams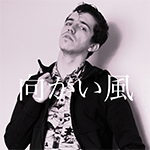 Entry posted by GenesisJames ·
656 views
New lyrics. Enjoy.
Overthought Dreams
Call me a dreamer
or a fateful reminder
of times long past
when the sun hangs
low on the line that
never ends
I'm used to orbiting
some long scenario
looking for the surface
where no on can resist
or deny what I chose
is what I cannot hide
Enter space and solitude
or risk another part of you
Chorus:
A glow or the dim light
that makes up your eyes
It's a feeling that consumes
what you love and what you hate
An indigo star streaks the world
of an inner-facing spine
In this mind of overthinking
and trying to change fate
------------------------------------
If this is how it is
and how it will always be
never leave my mind or
distance my thoughts within me
If this is how it never ends,
leave it all to you and them
because I'm caught up
in dreams that take up my R.E.M.
Lift off tonight
or fall while standing upright
(Chorus)
(Chorus)