GDC has been upgraded to 4.0!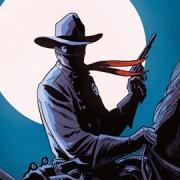 Entry posted by Lone ·
12,030 views
Hey everyone, welcome back to GDC. Sorry if you guys felt lost or worried that we'd never come back online. The upgrade finally went through - and this blog is to list a few of the major changes.
First off, everything posted after July 18th is lost (PM's, posts, statues, etc.). This is because the failed upgrade Andres attempted last weekend was causing some problems when we tried again, so he had to restore the database to an earlier state and in doing so, lost the most recent data. None-the-less - here's the new stuff.

New Features
Only one username now.
There is no longer a difference between a user's login and display name. They are the same thing. 
Mentions
You can mention members in post by typing @username and clicking their display name when the drop down appears.
Profiles
Profiles have been completely re-done. You can now add a cover photo to customize your page a bit, and it should be easier to see a user's content when first viewing their profile.
No More Mobile Theme
The upgraded code means that whatever theme you prefer (dark or light) will be the same one you use on a mobile device. It's pretty awesome.
Along that same note, we're not going to get a custom light theme for now. We'll just stick with the default one since the developer of the old light theme has not indicated he'll be upgrading it to work with the new software.
That's it for here. There's a lot of new buttons and stuff to look at, too much to try and summarize. If you have any questions or problems, post below and let us know.
=====
There's a few things that are not working or that we will be changing/updating. Read the comments below for more information. We'll update this post tomorrow evening with more information.
Current list of Questions, Comments, Concerns and Suggestions.
(Last Updated: July 27th 1:07am EST)
Is the followed content missing.

Yes. We definitely need to replace this. We'll look for a new solution.

It seems like the forum is using larger font is squished more horizontally.  

This is mainly by design. Just lots of padding around some content. Fonts aren't really too much larger overall. Andres has adjusted font-size in the editor though to make it match the other content.

Some media icons are missing
Are signatures gone now?

Yes. Not sure why, they may come back. Andres isn't really sure.

No link in announcement. - 

You have to go into the announcement itself to click on the link since it seems to have its own page. Will research a better option like before.

Is the back to top button gone?

It is. Andres will look for a solution

Update backgrounds
Can the number of posts needed to make a topic popular be increased?  They are going popular at 9 posts at the moment. - 

We will keep adjusting this till we find a right solution. Right now it's only a few posts within the last 30 minutes.

What happened to friends?  Do we need to follow everyone again? 

YOU HAVE NO FRIENDS.  You can follow users to get notifications on their content, but it's not a mutual relationsihp anymore.

Can the name list in chat be in alphabetical order again?

No. It's not an option and would require some coding that Andres isn't up to doing for now.

Image adder not loading images.

Seems to be some bugs in this code and Invision is looking into it.

Join date not with posts anymore
Are things running slow because of the scripts running in the background? 

Yes. There's still a lot of work going on to the database that could be causing some of the issues.

Search not working

Major issues going on with the search database. Will work on this asap.

Can we confirm that only users with 100 posts can see the advice posts in the activity log in the profile? 

Yup. Only those with 100 posts can see advice posts everywhere.

No notification when a user is kicked from the chat. 
Avatars beside the names in the chat. 

We'll look into this later on.

Can pictures be automatically removed when quoting?

This was a third-party addon. Will have to see if another has been created.

Move user title under avatar
Remove member group below avatar
Adjust blue header in chat
In chat, change notification colors for entry and exit
Replace forum icons with warning man
Re-enable cover photos for all users
Source code to be changed to BBCode

I don't think this is happening. I believe Invision is phasing out some of the bbcode stuff and just want people to use the rich editor.

Ads stretching page on mobile devices

Ads have been disabled temporarily while I research a fix.

Allow quick reply to statuses

This is something Invision will likely support in a future release.
4