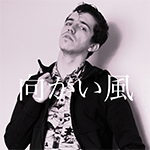 Entry posted by GenesisJames ·
560 views
New lyrics. Enjoy.
Long Lost Life
Hold the torch, please
Rise up from beneath
the holy forces in a fraudulent job
Feel the wind on your skin,
as molten waves come rushing in
Where will you be
when you are dead?
"I can't view an end
after I've lost my only friend.
The sirens pierce the scriptures
that bend."
How many more will you kill
through destruction of their will?
I'm not telling you what to believe,
but who do you think you are?
Believe through knowledge and seeing,
not by hope from afar.
So many lives long gone,
with a single, forgotten song
There's nothing to work for
but life of youth.
And they rock in their cribs
without ideas of their own.
A cradle with bars
made up of traditional stone.
"I can't allow any more
hatred in tolerant form."
So she joined herself
and exposes white and
gold cloaks worn.
So many lives long gone,
with a truthful, untold song
There's so much to work for
with no opportunity after the end.