Lyrics - If Only (Escape)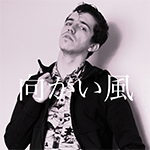 Entry posted by GenesisJames ·
496 views
New lyrics. Enjoy.
If Only (Escape)
The dark lights of the city
open up a world of hope and pity
The girl now walks to beats
of heart pumps and steel beam streets
Our story begins at creation...
Night clubs, dance bars, stitch-park sights
sewing up holes from double-decker fights
A brand new world opens up wide
for a flight path straight to the inside
The birth of our only threshold...
"And I can finally say I've made it.
Still no American dream...
But truth be told, that's a waste pit
full of blind, aimless steam.
And I don't care where I go.
If only you were here with me
to escape..."
Forked hands lie down her face
picking up slack for a losing race
Run now, up, down, around your mind
lead brain trails away from the blind
In a blinding light...
Rain pats down, on sidewalks
Listen to the ways the cashier talks
No prying voices; only subtle fears
in the city the haze now clears
A sparkle of life glimmered upon cold sand...
"A place unlike any I have known
and not a single forgotten stone.
Etched with a message, type as a throne
of a word unknown: home.
But I don't care where I live.
If only you were here with me
to escape..."
But escape could only be illusioned
by a mind so willingly controlled.
The man, or boy, whatever he was
to that forsaken town
was a bastard of faith,
a hinderance to salvation.
What a tragedy of life,
when an ideology divides,
and destroys,
and overthrows
morals that we have otherwise.