Popular Topics: April 2015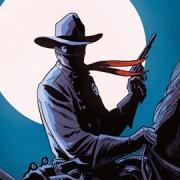 Entry posted by Lone ·
1,379 views
10 Most popular topics for April 2015
1) Green Day playing House of Blues in Cleveland on April 16th! - 5,228 posts
2) Green Day inducted into the Hall Of Fame - 2,373 posts
3) General Conversation - 1,800 posts
4) The Thread - 896 posts
5) Battle Of The Green Day Songs - 620 posts
6) Blasphemy & Genocide: Unpopular Green Day Opinions, Part 2 - 377 posts
7) May the IVth GDC Regulars Club be with you... - 344 posts
8) The Green Day Fangirls' Confessions Thread - 336 posts
9) Relationships - 334 posts
10) The Picture Thread - 289 posts
Fans of the Week
Apr 12 - BetterThanAir
Apr 25 - Jane Lannister
Top 5 Most Active Members
JJ1964 (853 posts)
Malcolm Tucker (817 posts)
AlissaGoesRAWR (733 posts)
desertrose (664 posts)
Chanelle (593 posts)
Top 5 Most Liked Posts
This post by prick in this time next year
This post by Céadóg in One Weekend In Cleveland (or Céadóg Writes A Massive Load Of Shite But You're Gonna Read It Anyway Because It's Him)
This post by rootbeersoup in Green Day inducted into the Hall Of Fame
This post by Khaleesi. in The Picture Thread
This post by Eva in The Picture Thread
Stats
Members active: 764
New Members: 112
Total Visitors: 21,096
Most registrations in a single day: 11 (April 1st)
Single busiest day: April 16th
New Topics: 111
Total Posts: 23,428
Total PMs sent: 305
Blog posts made: 68
Most viewed blog entry: Green Day Easter Eggs (1,111 views)
Total Rep Given: 29,528
What a month for Green Day and the fans, eh? We've known for months they were going to be inducted into the Rock and Roll Hall of Fame which was pretty awesome in itself but then, during our unity thread, they went ahead and announced a show at the House of Blues in Cleveland! Fangirl level: this. (but more accurately: this.) Some of our members were lucky enough to attend either/both shows so check out the top two topics of this month for their reactions.
Things this month...
I heard there was a Static Noise episode out. May just be rumors though.
6