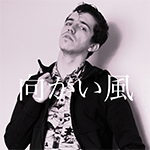 Entry posted by GenesisJames ·
585 views
New lyrics. Enjoy.
Travel Alone
I know it's not going to be today;
it never is with you.
You say that we'll flee far away,
but you never have the courage to.
We all know the demons your family has.
Your life and mine, they coincide
but even though you listen, you never speak.
I've made my case and will not hide,
but you've put off freeing yourself for a week.
We all know that you don't believe.
All my life, you've been there for me.
A true friend; I've fallen asleep at your side.
I want you to come, but I guess we must break symmetry.
It makes me tear up, but it looks like all hope for you has died.
I finally leave, while he looks down, depressed.
They're just like my mother, and his thoughts are repressed.
He's too frightened at a world alone
but choosing to stay was his life now thrown.
Now with all the preachers and dreamers
the deceivers and schemers
make the theology all their own,
I guess I must travel alone.
2