Lyrics - Ring On, Dream On, Die On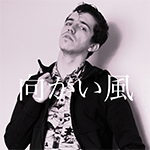 Entry posted by GenesisJames ·
653 views
More lyrics. Enjoy.
Ring On, Dream On, Die On
Ring on
The hole of light that you fall into
The wreckage of those past born
Fall away
wake up to the sound of thought decay
Open up, breathe at the surface
Dream on
Carry your burden of hope
They capture and slaughter remnants of you
Fly away
Toward the night of rain and dismay
But it's not enough...
Die on
The message you left on the table
you pack your bags to leave
Cry away
run the dust-ridden trail today
Ring on
Dream on
Die on
Rise up while they kneel down
2