Change in Warning Policy (again)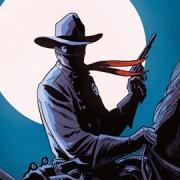 Entry posted by Lone ·
1,641 views
We have decided to adjust how the warning system works. We are increasing the length each warning lasts to accommodate for the days your account is suspended. We're also lowering the amount of warnings you can get before you're banned. Here is a breakdown of how long suspensions will last with each warning point:
1 warning point: 24 hour suspension.
2 warning points: 48 hour suspension.
3 warning points: 72 hour suspension.
4 warning points: Account will be automatically banned.
Members will have a limit of 10 posts per day for 15 days upon returning from each suspension. While a user has a warning point they will not have access to "Clubs" and "Shenanigans". Dupe accounts created in order to work around a suspension will result in another warning point.
...or just don't be a dick.
1