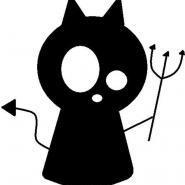 Entry posted by Elena ·
922 views
Today's June 26th, which means yesterday 3 years ago Michael Jackson, the King Of Pop, died.
I already once wrote a blog about him and how I heard the news and how I became a huge fan. Here's a link to it: http://www.greendaycommunity.org/blog/58/entry-164-music-life-7-how-i-got-into-michael-jackson/
It's sad what the press and even his own family did with him. His family just wanted the money and the press used to write shit about him which unfortunately totally destroyed him. His dad saw his talent and made him work very hard, every day and destroyed his childhood. Maybe his dad is the reason why he became such a huge star and such a great singer and dancer, but he destroyed his childhood and I'm sure Michael would have appreciated a childhood more than fame.
Anyways, I don't wanna write more about all the cruel things in his life but about the great things, his music, his passion for it. His music was amazing. He had so much feeling in his voice and in his dance steps, he had it like no one else. He loved music and he lived music. Usually I don't like stars who don't even write their own stuff, but with Michael Jackson I see it a bit different: He DID write some songs, but not all. To me it doesn't matter whether he wrote a song or not, the result was amazing and you could think that you never really feel a song that you didn't write on your own or at least not so much, well, this rule doesn't count for MJ. He made every song sound like it's the most important thing in his life - whether he wrote the song or not. He also wanted to make the world a better place, so he wrote songs like Man In The Mirror, Earth Song or We Are The World and donated a lot of his money, even when he was broke. He had so much feeling in his voice, I can't even describe it. I wish feeling would still be relevant in songs nowadays, but it seems like dance pop is more important -.-
My personal favorite song is Don't Walk Away. It's a ballad with as much feeling as possible. I really have never heard a song with so much feeling before. If you want, you can check it out:
...that video doesn't work in Germany anymore, but maybe anywhere else:
http://www.youtube.com/watch?v=6Arhj_FJjuo&list=FLDSwGCJM0nmh-2NaV7Id9sg&index=31&feature=plpp_video
and here's a video for everyone who can't watch the first video, but it's just an instrumental, sorry GEMA deleted the original again:
http://www.youtube.com/watch?v=fjVEdsl9xcw
Anyways, Michael Jackson was just amazing, also an amazing dancer. Here's a vid of his incredible dancie moves:
http://www.youtube.com/watch?v=Y_3B85387z4&feature=related
He btw also had an amazing cover, the Beatles song Come Together:
http://www.youtube.com/watch?v=XBS6RRXy4kc
He just was amazing, his songs, his lyrics, his dance moves and even his drawings...he was an amazing drawer...and he was also a very good pianist and beat boxer!! The most important thing, though, is, that he was an amazing person, very humble, very down to earth, even though he made millions with his music and was one of the most famous people on earth.
I'm sure I have forgotten something, but he was simply amazing, I can't even tell everything I love about him. I'm really sad that he had to leave this world with just 50. There was so much he planned and it's just sad that so many people called themselves fans after his dead. Before they didn't want anything from him and after they pretended to be his biggest fans...though I have to say I also only discovered his music after he died and I'm so sorry for that. The worst things, though, are that the press afterwards just wrote positive things but while he was alive they just wrote negative things or in the last years nothing and the worst thing is that his family just tried to make money with him after he died. I think that's just cruel and you really shouldn't think of money when your son or brother dies.
Now to show something other awesome about him and not letting this end with something completely sad, I have a video of Man In The Mirror:
http://www.youtube.com/watch?v=PtW1O12hIBE
Rest In Peace Michael <3
6