Lyrics - Everybody Changes (Including Me)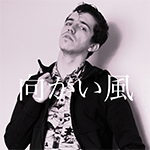 Entry posted by GenesisJames ·
491 views
New lyrics. Enjoy.
Everybody Changes (Including Me)
If this is what has become of me
A line of sight against the end
A transition holding me up, out to sea
Pins of regret, you can't comprehend
Chorus:
Everybody changes, including me
It may not be what you want
But it's a burden I carry
You live for me when I can't
And now I'll take it further
We all take a stance
If you can't connect
The world still rests
New methods I dissect
Camouflaging origins of dialect
(Chorus)
I'll still remain true to you
But it's your choice to follow through...
1