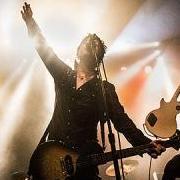 Entry posted by solongfromthestars ·
1,706 views
Just realised I never posted the last video from my trilogy-inspired series in my blog, so here it is. It follows on from the previous two (Angel Blue and See You Tonight).
Initially the viewer is introduced to the (hypothetical) girl from Angel Blue and what it's like to be her, receiving the song. See You Tonight shows her going out to meet the narrator, against her better judgement, and implies it'll have negative consequences. Here in the final video, X-Kid, the characters are now in a relationship but facing the consequences of their actions. Eventually it all gets too much - the girl leaves and the man tries to kill himself. I won't spoil it by telling you how it ends.
As with the others, it was part of a project based on themes - this one was "a journey". The journey is the emotional journey of the couple. Enjoy!
10