See You Tonight: Word and Image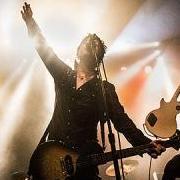 Entry posted by solongfromthestars ·
1,198 views
This follows on from my Angel Blue inspired video. It's the next part in her story, when she finally gives in and goes out to meet the narrator from her song.
These are part of a bigger video project I'm doing, and this was to fit the theme "word and image".
Her overdressed appearance represents how she's unwittingly taking everything out with her, and the ominious feeling hints at how destructive this could become. I tried to mirror the metaphorical "party" theme on the trilogy, with "before the party", "party from hell" and the "morning after". There's no literal party, obviously, but it's a good metaphor to describe what's going on.
The next and last of this little series will be X-Kid, the "morning after".
4