Angel Blue: the Point of View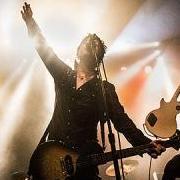 Entry posted by solongfromthestars ·
832 views
I'm studying photography and my current project is a video challenge. For the "Point of View" and "Mini Music Video" challenges, I recorded a video based on and inspired by Angel Blue. I relate to the song a lot and was inspired to explore how it might feel to be the (hypothetical) girl. So this video shows it from her point of view - being the "other woman" to a famous man, receiving the song and watching the chaos unfold.
This is an entirely personal take on a fictional scenario. It's not intended to imply anything about Billie or anyone else's life - just an idea I found interesting that was inspired by a Green Day song (hence why I made up song titles and a band name for the short scene where they're visible).
It's up to the viewer how to interpret the video, but if you're interested in how I intended it to be, here's more on the storyline:
Her different outfits represent the passing of time - when the song begins, she rejects the narrator and causes him a lot of pain and frustration, but as time passes she develops feeling for him. Her different expressions throughout the video represent the many emotions she must be feeling - anger, despair, confusion, apathy and maybe a bit of arrogance. The blood on her hands the second time he asks her to be his "bloody valentine" implies that he eventually gets what he wants, and the handcuffs she's wearing then represent being trapped by an ugly mess of fame and love.
Again, this is just something I was inspired by and not an implication of what the song actually means or what's going on in Billie's life. Sorry the song is edited, they're supposed to be a certain length and I already went over so yeah.
My next video based on See You Tonight follows on from this one, which I'll post soon.
8