Nothing and everything all at once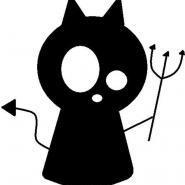 Entry posted by Elena ·
435 views
woo hoo I've managed to write a new entry after such a long time

I don't know where I should start, but I think I'll beginn with everything that happened on March 16th:
It was a friday, ten days before my 16th birthday, usually I would have had school there, but I stayed at home because I was ill. Most of that day I spent on the computer. Some days before some festival dates in Europe have been announced, so I thought Green Day will probably announce something for Germany in the next time, because they usually play here, but for the other festivals came up rumors that Green Day will play there days before it finally got announced, so I thought there would probably come up a rumor on that day or maybe in the next days, but then...then they seriously announced that they play on Rock Am See in Konstanz !! I was shocked - in a good way..or was it really good? I mean, I almost got a heart attack and it wasn't even sure whether my parents would allow me to go...but after I screamed for a few minutes, I decided to call my parents, cos they weren't at home, but I needed to tell them and because my mom didn't pick up the phone, I called my dad. He said "maybe" and I was pretty happy about that, cos if he doesn't say "no" at the beginning, it usually turns into a "yes". After that I wrote my bandmate a text message and short after we phoned and we both were pretty speakless (she already asked her parents there and she was allowed to go), I can't describe the feeling, but I think everyone who ever got the news that there's a festival in their country and maybe can attend it, knows the feeling. Later I started going around in the room and even running and jumping, cos I was so happy and just couldn't hide it and I just hoped my parents allowed me to go. So in the evening I was so happy when they came and I almost freaked out - wrong I literally freaked out - when they allowed me to go and I was even more happy when we ordered the ticket

Exactly ten days later was my 16th birthday and I hoped my ticket would arrive there, but it didn't, but I didn't really care, cos I knew I'd get them a few days later. That day started awesome: I got a cake from my parents and in school everyone wished my a happy birthday, but then school started and it was just as boring as always. I was so happy when the school was over and then my grandma came and we did something together and when I went on GDC there was this amazing thread for me - THANK YOU SO MUCH, YOU ALL !!!

- and when I went on Facebook even John Roecker wished me a happy b-day, that was soo awesome !! ...other than that, that day wasn't really different to all the other days over the year

So after that I think there didn't happen much, Green Day announced two other Germany-dates that I'm unluckily not able to attend and Billie tweeted, we've seen his role in Nurse Jackie and I think that was all...
So let's go on with yesterday

Yesterday was my first time I've ever done a real job, so it was my absolute premiere...I had to put in the stuff into the shelves in a shop. I have to do that three days: yesterday, today and tomorrow - eight hours a day.
At the beginning it was funny, then it was a bit annoying and in the end just plain boooring, I just wanted to go home...
Then today was better...well, not from beginning on: I wasn't able to sleep properly and I was sick and when I was finally able to sleep my mom woke me up after a short time, so I was totally tired for almost the whole day and I almost slept at work xD ...but work wasn't as boring as yesterday, to my luck. After work we went shopping and I first went into a little guitar shop, but because I can't afford ANY guitar at the moment, I quickly went out. Then somewhen we went to an electronic store and there I found an amazing Green Day DVD I've never seen before, so I bought it, and I found a Green Day t-shirt that I've never seen before, but I didn't buy it, because they didn't have it in my size...then we drove home...after chilling a few minutes on the couch, I went to the computer, to GDA and what I found there was simply amazing. I just hoped I could read some news that the guys now told us the release date of the new album, but didn't really believe it would happen, but then I read that they wanna release THREE albums

...I was totally shocked, I read all articles and still couldn't believe it, it's so amazing !! ...and I btw love the name...and the pun...it's about 11pm here, I've worked the whole day and was already tired when I woke up, but now I'm wide awake...and totally in writing mood - as you see

I think my writing mood started a few days ago, my PM's got longer and longer. I don't know whether that's good or bad, bad because you have to read so much, cos whatever I write, it's long as hell, cos I just can't write anything short and good because it could mean that I'll maybe start writing songs soon again after such a long time...I'm so glad that it was just a phase where I didn't write anything

...But oh god, I think I'm exaggerating it now, it's like I unintentionally try to make good for all the days where I didn't write anything...god, sorry for that, I stop now

1