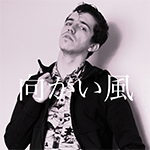 Entry posted by GenesisJames ·
711 views
Another new song. This one, as well as most of my newer ones that I will post for a little while, is based off of drawings I did. Enjoy!
Lonely Island
The length we lived on this floating mass
Severed drips of imaginary
drops on our lost mind
We're alone on canopy lines
in the living island speaking fictionally
Chorus:
Stars will live and stars will die
They fly by on chariot wings
or are we the ones moving light?
There isn't a day where the orchard sings
So our time is left for other things
Stars explode in whichever sky
and we're the ones to watch them die
There's a hole that's like your eyes
infinite inward and time to hatch
Over life and under you, but the catch is that I feel it, too
Under the tree where love can fly
awkwardly open as we pass by
Whispering to us like a waterfall
Soothing voices now come naturally
We'll watch the day like it watches us
By the fire we may sleep nightly
(Chorus)
x3:
See the view and we're not alone
Melt the stars, call the island home
1