Lyrics - The Shortcut Express Tragedy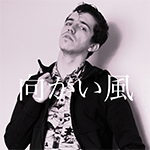 Entry posted by GenesisJames ·
648 views
Another song. Enjoy!
The Shortcut Express Tragedy
Here he comes
from his hometown
here he comes
westward bound
Now, he's leaving early
he must be on time, you see
And he turns on the T.V.
and he sees
that freedom's stock has gone down
running the money out of town
Now, the hunt's on
for a new living
but he can't help but hearing
the sound of America's ripped gown
Chorus:
He wanted a new living
but he would have to stop his breathing
It's too late to stop
He won't be on top
and freedom's lost its edge
But life still
goes on for him
and he thought he had it made
So the boardwalk
caught up to him and
forclosed his every hope
and now he's
picking up "loose" change.
(Chorus)
His thoughts have taken their toll
it was too late, the poll already said so
There's no time to waste
and now he takes up space
Truly, he's lost his edge.
The hounds have
come up to greet him
And then he realized that
Time's rules had suddenly steepened
He's out of time
The company left him
Shaken up to the point of dying
His desires have blinded him
And now the rope game's what he'll be trying
(Chorus)
x3:
He's given up...
Didn't think enough...
Composing of his bluffs...