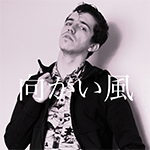 Entry posted by GenesisJames ·
660 views
Another song. Enjoy!
Hangman
No!
As you walk into the station
It's for you that we've been waiting
For all your children of the devil
Your conspiracies will crumble
Chorus:
Now you're known as the hangman!
We know the evidence 'cause we hate him!
Now we'll teach the children what'll happen
When you go against us in your coffin!
Now you're known as the hangman!
A morbid game against the Vatican!
And no one will think against us!
We're the saviors, now don't you test us!
-----------------
The witch of our generation
The core of all the hatin'
The devils that don't believe!
Our stature you won't achieve!
(Chorus)
Fire the cannon/Just stop your standin'
Feel the fire from our savior's kiss
All the others will cease to exist
They call us radical/But they're just maniacal
We pick and choose what we want to believe
'cause our special book is ours to percieve
All who go against us will be taken out
Like the man who put the sun out of orbit
they shall/Flicker out...
And now... (x2)
(Chorus)
(Chorus)