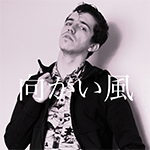 Entry posted by GenesisJames ·
563 views
Another song. Enjoy!
Iris
I've been listening to your words
Watching your every action
And no matter what you do you separate into fractions
Now I've come here to tell you
that you got to take action
and turn your doubts into newsworthy words
No matter where you go
you're always put down
And how long you've waited
to leave this town
But you're bound to those that want you to achieve
everything that you've never believed
Chorus:
But I see the spirit in your eyes
And it won't be long
until you say your goodbye's
I want you / to come with me
and be who you want to be
Now there's nothing left / the time has come
Turn your sound up / I'll be the drum
Let's show them / what you've become
I believed in you since the very beginning
I want to stand up for you when your head is spinning
Now let's take it to the town and go out loud
Your personality shines through your eyes
Giving you away in your best disguise
Now what are you hiding?
Take it away!
Show your true colors;
Be yourself and I'll show you the way
(Chorus)