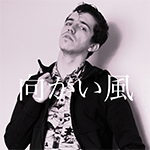 Entry posted by GenesisJames ·
703 views
Another new song. Enjoy!
The Clock And I
Oh, I see the hands go walkin'
all along the bedroom floor
myseriously working right out that little door
we call life
And I gaze at the glass casing
Oh, the red seconds are racing
Time just ticks away
staring at me and my own face
Chorus:
Hey!
The minutes and the hours
making me so paranoid
My mind is up and chasing
the youth that's slowly fading
But just make no mistake
that when I punch it in the face
The gears will go spinning
faster than they've ever been
And then I see the numbers
walk right back in the door
Conspiracies go swerving
But I ain't got time for any more
(Chorus)
But just make no mistake
that I'm not as crazy as you may think
But the numbers come in pairs
waltzing right up the stairs
x2:
The hands cannot control me
The numbers, they don't know me
(Chorus)