Lyrics - And So The Clouds Roll In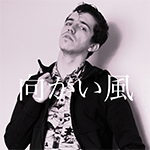 Entry posted by GenesisJames ·
572 views
This is the other song that's more like a poem than a song. Oh well, I still like it.

Enjoy!
And So The Clouds Roll In
Bright lights, shadowed nights
making way for the break of day
Lightning strikes the flightless kite
avoiding the break of day
Oh, so the clouds roll in
Raining every chance they get
The thunder strengthens
tensions like a life-long bet
Shadowed lights, bright nights
Covering everything I say
The clouds ignite
my spirit tonight
Who needs the day?
x3:
When the clouds roll in
Raining every chance they get
The thunder strengthens
tensions like a life-long bet