Lyrics - Could You Believe?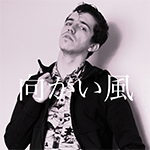 Entry posted by GenesisJames ·
560 views
Well, this one really isn't a "song". Its more of a speech-thing with music in the background, kinda like "The Radiance" and "Wisdom, Justce, And Love" by Linkin Park. This will be the first track on the album, followed by "Freethinker"; I know that for sure.

Enjoy it anyway, I guess.
Could You Believe?
"And I say, everyone! Look up to the sky! Can you see? Can you see it!? All you must do is believe! All of us will be saved from this world! The people of this great nation, trust! Trust us! Put your faith in us, as we will lead this world to greatness! We ARE greatness!" (echoes out)