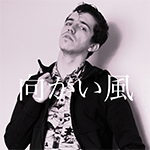 Entry posted by GenesisJames ·
648 views
Another song! This was definately inspired by "Horseshoes and Handgrenades" and "East Jesus Nowhere".

This song also introduces the first character of the album, Heather. Hope everyone likes it!

Freethinker
Come in! (x5)
Wooh!
Hell yeah!
Everyone listen, everyone hear
me comin' through loud and clear
Can you prove it?
Can you see?
Just show me how much you believe!
Chorus:
Yeah, this is Heather
Come in, 1... 2... 3..!
How come you all
are lookin' down on me?
How come you hate me?
Are you afraid?
Because I go against
all the rules you made?
(In static) "I'm just a glitch in the system... Me and my unholy pacifism..."
Oh, why do you hate me?
I'm just fighting my uncertainty
But I just can't believe
whatever the fuck you think you see!
(Chorus)