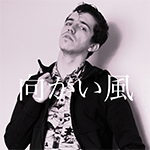 Entry posted by GenesisJames ·
732 views
Another custom song! This one was inspired by the song "Major Minus" by Coldplay, and I REALLY like how it turned out.

Hope you all like it!
The Inspector
Do you feel like I do?
Do you tend to feel it, too?
'Cause they always tend to know what you knew
Can you see the videotape
all across the datascape?
And there is no way to escape
Chorus:
The recording cam's on you
And I hope you feel it, too
'Cause wherever you go
they're always watching you
He wants to keep you in line
So that he can find
an easy way to get ahold of you
So can you see the videotapes
The subconcious caution drapes
Covering everything you knew
(Chorus)
But he can't let you know
But I will still bestow
all my freedom onto you
But when our voice is clear
and it echoes in his ear
We'll regain everything that we hold dear
(Chorus)
1