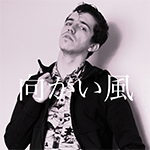 Entry posted by GenesisJames ·
820 views
Another custom song! The next songs won't really be on any album until I say so, so... yeah. This song is kinda weird for me. I really like how it turned out, but I didn't expect it to turn out this... depressing?

Anyway, enjoy.

Crystal Earth
Oh, crystal Earth
Your shine and gleam
a gem of worth
in an endless dream
Chorus:
The cracks in your earth
One, two, three, four...
Under our sheer girth
Oh Earth, you exist no more
Crystal Earth
Please shine on
For all we're worth
Just please hang on...
(Chorus)
(Chorus)
Oh, crystal Earth
I want to help
So just hold on and see
Oh, will you wait for me?