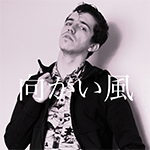 Entry posted by GenesisJames ·
477 views
Track #10 from my fictional album "Psychologist". Almost finished with this, guys. Anyway, leave some criticism in the comments if you want to!

No Motivation
What is wrong with me?
There seems to be
nowhere to breathe
My motivation's ending
And no one's sending
any to me
Like the pouring rain
the pressures never end
These things can't motivate me
and neither can my friends
Chorus:
Where's my motivation?
Just what is wrong with me?
I just feel empty
Like the contents that
no one can see
Like the fiery sun
When will I be gone?
Will my motivation bend
When everything comes to an end?
(Chorus)
Oh, I just can't find it
Where's my motivation?
Will I ever find it again?