Lyrics - Romantic Revolution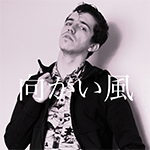 Entry posted by GenesisJames ·
752 views
Track #7 from my fictional album "Psychologist". It also serves as the first song of the subcategory "State 2: Mental", which deals with problems involving psychological hardships, such as sadness or built-up rage, as well as being confused in life and how people may feel about themselves. That aside, leave some criticism in the comments!

Romantic Revolution
Oh, this feeling
What is this feeling?
This different state
That doesn't come
without the hate
Oh, please
Just let me beg and plead
For you to notice me
Just look over
and turn to me
Chorus:
Oh, lead
this romantic revolution
'Cause you're the only one
the one and only solution
Oh, why
why won't you you look this way?
Might as well just
send me away
(Chorus)
Oh, these flowers
when I cower
Were they really
meant for you?
So lead this revolution... (x3)
So lead this romantic revolution tonight.